Page 2 of the Star Wars Exhibit..........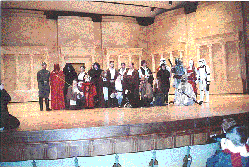 Everyone on stage after the costume contest...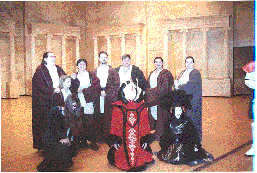 A gathering of Jedi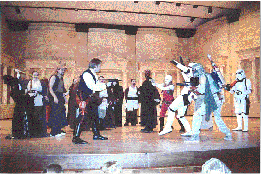 Han Solo faces bounty hunters and Stormtroopers while Jedi fend off other Imperial forces...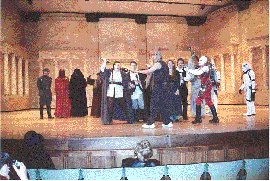 Jar Jar finds himself in trouble again this time from visiting Jedi.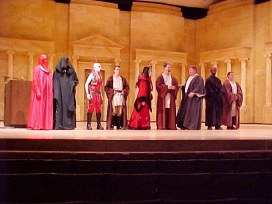 Costume contestants.....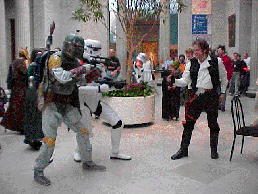 Han Solo meets Fett and Stormtrooper in Musuem entrance way.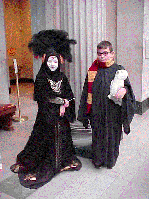 Before Anakin there was Harry Potter????